The only thing I enjoy more than a spectacular read is the opportunity to share and discuss it with others. This explains why I belong to three bookclubs, interview every author I can, and frequent literary events around town.
If you're like me and enjoy connecting with others around reading and writing, consider attending one of the events listed below. We've included it all–author signings, literary festivals, storytimes, book clubs and even galas benefitting bookish nonprofits. Most of the literary events in the calendar are free and open to the public. A few, such as limited enrollment writing courses, require registration or payment in advance. They each present a unique opportunity to make friends, share your love of literature, learn something new and hone your craft.
I rely on information originating from the host organizations to compile the Austin Literary Calendar. While we make every attempt to ensure that all information is correct, we do not guarantee the accuracy, timeliness or quality of every listing. Please report any errors to hello@mayasmart.com and I'll try to correct them immediately. Additionally, if your Austin-based literary events are missing from the calendar, please forward them to hello@mayasmart.com for consideration.
Feb
23
Thu
Happy Hour Bookbinding for Teachers

@ Austin Book Arts Center
Feb 23 @ 6:00 pm – 9:00 pm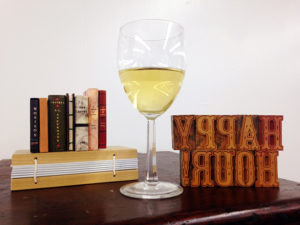 Join us for a happy hour of creating simple bindings you can teach your students this coming year. We will start the evening with wine and snacks, admiring lovely book projects made by kids.
You will go home with four examples of book-binding projects, (with printed directions) made by you, and ready to show-and-tell your classroom, inspiring them to create their own masterpieces!
Wine and snacks provided, or bring your own.
Join us for a fun and educational evening!
Level: This class is appropriate for students at all levels.
Dates: Thursday, February 23
Time: 6pm-9pm
Max. no of students: 8
Instructor: Linda Anderson
Cost: $45 tuition + $10 materials fee
Note: Members receive a 10% discount off the price of tuition and materials. Please click here to join as a Member.
Linda Anderson is a retired art teacher and educator. She also has worked as a book conservator and bookbinder. Since 1992, she has led book-arts classes for children at libraries and Book-Arts fairs throughout Austin. Her art and book art has been exhibited in Texas and Utah.
The Power of Memoir: Bringing your life stories to the world

@ Recycled Reads Bookstore
Feb 23 @ 6:00 pm – 7:45 pm
Taught by Sharon Lippincott
Every Thursday for six weeks
Please email recycled.reads@austintexas.gov to RSVP.
This six-week course will cover the basic writing process and
storytelling elements, versions of truth and boundaries of
disclosure, along with basic word processing tricks. By the end,
you'll have the skills to turn memory fragments into polished stories
that others will want to read and remember.
Currently residing in Austin, Sharon Lippincott is a veteran writing
instructor, editor, and author of, The Heart and Craft of Lifestory
Writing. Check out her blog, heartandcraft.blogspot.com for
essays and more tips on life writing.
Free and open to the public.
Joe R. Lansdale & Kathleen Kent – Rusty Puppy & The Dime

@ BookPeople
Feb 23 @ 7:00 pm
Authors JOE R. LANSDALE & KATHLEEN KENT speaking & signing Rusty Puppy The Dime
Join us and the legendary Joe R. Lansdale with his brand new mystery Rusty Puppy, wherein Hap & Leonard investigate a racially motivated crime that threatens to tear apart their community. He'll be in conversation with Kathleen Kent, here for her latest book: The Dime, in which a tough Brooklyn cop moves to Dallas and butts heads with the good ol' boys running the show.
ABOUT RUSTY PUPPY
Hap and Leonard investigate a racially motivated murder that threatens to tear apart their East Texas town.
While Hap, a former 60s activist and self-proclaimed white trash rebel, is recovering from a life-threatening stab wound, Louise Elton comes into Hap and Leonard's PI office to tell him that the police have killed her son, Jamar.
Months earlier, a bully cop pulled over and sexually harassed Jamar's sister, Charm. The officer followed Charm over the course of the next couple of months, leading Jamar to videotape and take notes on the cop and his partner. The next thing Louise hears, Jamar got in a fight and is killed in the projects by local hoods. It doesn't add up: he was a straight A student, destined for better things, until he began to ask too many questions about the racist police force.
Leonard, a tough black gay Vietnam vet and Republican, joins Hap in the investigation, and they stumble upon the racial divides that have shaped their Eastern Texas town. But if anyone can navigate these pitfalls and bring the killers to justice, it's Hap and Leonard.
Filled with Lansdale's trademark whip-smart dialogue, colorful characters, and relentless pacing, Rusty Puppy is Joe Lansdale at his page-turning best.
ABOUT THE DIME
Brooklyn's toughest female detective takes on Dallas–and neither is ready for the fight.
Dallas, Texas is not for the faint of heart. Good thing for Betty Rhyzyk she's from a family of take-no-prisoners Brooklyn police detectives. But her Big Apple wisdom will only get her so far when she relocates to The Big D, where Mexican drug cartels and cult leaders, deadbeat skells and society wives all battle for sunbaked turf.
Betty is as tough as the best of them, but she's deeply shaken when her first investigation goes sideways. Battling a group of unruly subordinates, a persistent stalker, a formidable criminal organization, and an unsupportive girlfriend, the unbreakable Detective Betty Rhyzyk may be reaching her limit.
Combining the colorful pyrotechnics of Breaking Bad with the best of the gritty crime genre, The Dime is Kathleen Kent's brilliant mystery debut and the launch of a sensational new series.
ABOUT JOE R. LANSDALE
Joe R. Lansdale is the author of nearly four dozen novels, including Honky Tonk Samurai, the Edgar Award-winning The Bottoms, Sunset and Sawdust, and Leather Maiden. He has received nine Bram Stoker Awards, the American Mystery Award, the British Fantasy Award, the Grinzane Cavour Prize for Literature. He lives with his family in Nacogdoches, Texas.
ABOUT KATHLEEN KENT
Kathleen Kent is the author of three bestselling historical novels, The Heretic's Daughter, The Traitor's Wife, and The Outcasts. She is also the author of the short story "Coincidences Can Kill You," published in Dallas Noir, which was the inspiration for The Dime, her first work of crime fiction. Kent lives in Dallas, TX.
If you cannot attend the event and would like to order a signed copy of the book, add the book to your cart and put SIGNED COPY in the comments field at checkout. We ship all over the world!
Thank you for supporting Joe R. Lansdale, Kathleen Kent and your local independent bookstore!  
New & Noteworthy Book Club – Fever Dream

@ BookPeople
Feb 23 @ 7:00 pm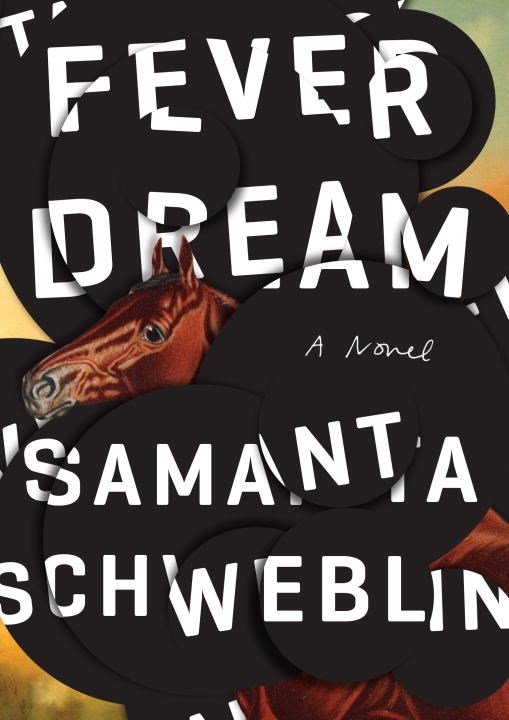 Join Jan and Demi on the 4th Thursday of every month to discuss some of the latest notable fiction to hit our shelves. This month they'll discuss Fever Dream by Samanta Schweblin
Book club picks are 10% off for those who attend the meeting!